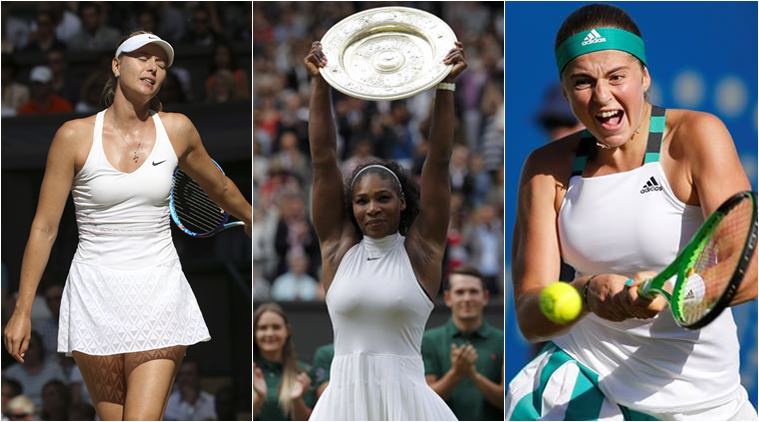 In Serena Williams, Maria Sharapova's absence, the flip-side is the opportunity for the sport's less heralded names to seize the spotlight
With Serena Williams preparing for the birth of her first child and Maria Sharapova sidelined by a thigh injury, the race to be crowned Wimbledon champion is the most wide-open in a generation.
Having stepped away from the court as she waits to become a mother in September, Williams, who won Wimbledon in 2015 and 2016, has created a power vacuum at the top that Sharapova was expected to fill when the Russian returned from her doping suspension.
Instead, Sharapova lasted just three tournaments before a muscle injury in Rome forced the five-time major winner to withdraw from the Wimbledon qualifying tournament.
In the absence of American great Williams, who has 23 Grand Slam titles on her CV, and the headline-grabbing Sharapova, women's tennis has an undeniable lack of star power heading into Wimbledon, which gets underway on Monday.
But the flip-side is the opportunity for the sport's less heralded names to seize the spotlight, as Latvia's Jelena Ostapenko showed with her unexpected breakthrough triumph at the French Open.
"Of course, it's different if Serena is not here.Everything is possible, in two weeks especially," world number one Angelique Kerber said.
"There are so many good players right now, they can win the big tournaments."
Advertisement
Ostapenko, 20, shot up to 13th in the world from 47th after coming from a set and 3-0 down to defeat Simona Halep in the Roland Garros final.
Now she has to prove that stunning success was more than a flash in the pan.
A junior Wimbledon champion in 2014, Ostapenko's game is well suited for the low-bouncing lawns of the All England Club, now that she has learned to enjoy a surface she once thought was only "for soccer".
Advertisement
While Ostapenko, who faces Aliaksandra Sasnovich in the first round, arrived in London on a wave of post-Paris euphoria, second seed Halep is still struggling to come to terms with her failure to win her first Grand Slam.
Three games away from the title and the world number one ranking, Halep crumbled to her second major final defeat — the other coming at the 2014 French Open.
The 25-year-old Romanian, who has never been past the semi-finals at Wimbledon, opens her campaign against Marina Erakovic.
Kerber, who starts against Irina Falconi, needs to improve dramatically after making unwanted history when her defeat against Ekaterina Makarova made her the first top-ranked woman in the Open era to fall in the opening round at Roland Garros.
Beaten by Serena in the Wimbledon final 12 months ago, Kerber, who won the Australian and US Opens last year, has yet to claim a single WTA title in 2017.
Advertisement
If Petra Kvitova gets her hands on the Venus Rosewater Dish for a third time, it would complete a fairytale comeback for the Czech following the horrific hand injury she sustained while being attacked by a knife-wielding burglar in her home in December.
Kvitova, the Wimbledon champion in 2011 and 2014, was out of action for six months, but she returned at the French Open before winning the Birmingham title on grass last week.
Advertisement
The 27-year-old pulled out of Eastbourne due to an abdominal injury, but hopes to make a strong run at her favourite Grand Slam.
"I've been through a very difficult time in my life. Winning in Birmingham gives me some extra confidence that I am still able to fight," said Kvitova, who meets Johanna Larsson in the first round.
Advertisement
"We still do have great players in the draw, even (though) Serena is not playing.
"It's very open. So who knows who going to win." Five-time Wimbledon winner Venus Williams, aged 37, will be another sentimental favourite.
Also Read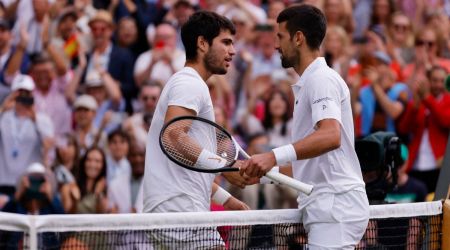 Novak Djokovic and Carlos Alcaraz set to meet again in group stage of Dav...
Watch: Jannik Sinner wins a 46-shot rally against Tommy Paul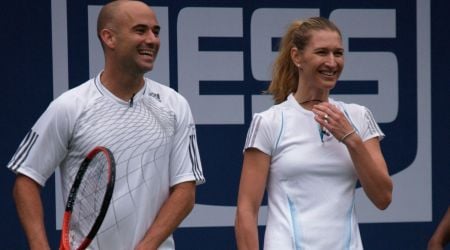 Does Steffi Graf ever age? Husband Andre Agassi has the perfect reply
'Never been friends, never been close to Roger Federer': Novak Djokovic s...
Former world number one Victoria Azarenka is back in action after taking a year off to become a mother. "My life has taken a 180-degree turn but I have not lost my competitive spirit," Azarenka said.
Copyright Notice
This article only represents the author's viewpoint and does not represent the position of our website< Br> This article is authorized for publication by the author and cannot be reproduced without permission.