Angelique Kerber plays down Wimbledon 2017 prospects after clay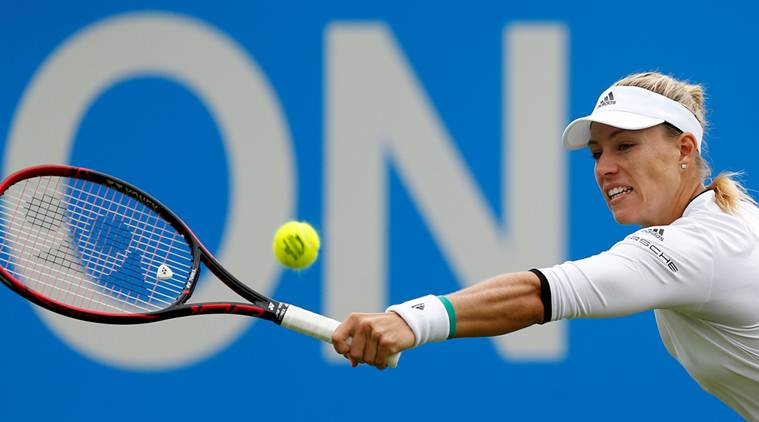 Angelique Kerber kicks off her campaign on Monday against American Irina Falconi. (Source: Reuters)
World number one Angelique Kerber says she has put her disastrous claycourt season firmly behind her and will have to start "from zero" at Wimbledon as she attempts to rediscover her best tennis over the next few months.
The German suffered a humiliating first-round exit at the French Open in May, losing to 40th-ranked Ekaterina Makarova and becoming the first top seed to be eliminated from the tournament at the very first hurdle in the professional era.
She was also forced to withdraw from a warm-up tournament in Birmingham last month with a hamstring injury, but said on Saturday that she had recovered from that setback.
"It's great to be back," Kerber told a news conference ahead of Wimbledon, which starts on Monday. "I'm feeling good … I'm healthy so far, so this is very important for me.
"I'm not thinking about Paris, about the claycourt season any more … I'm starting from zero here. My mind is just day-by-day here, like last year. I will try to play good tennis again."
Kerber finished runner-up at Wimbledon last year, losing to Serena Williams in the final. And with expectant mother Williams not defending her title at SW19 this year, Kerber said the tournament would have a different feel about it.
"Of course, it's different if Serena is not here," the German added.
Advertisement
"I will not put the pressure too far, too high. I'm here to really try to focus day-by-day, not thinking too far, not thinking about other things, making the things maybe, again, a little bit not too complicated.
"I mean, everything is possible, in two weeks especially. It's a long time. So we will see."
Such has been the deterioration in Kerber's form over the past few months that the German said it could take her months to get back to her best.
Advertisement
"I will not put the pressure on Wimbledon," she added. "I have still the next months where I have big tournaments.
"Of course I am here to play good tennis, try to win every single match. But I will think more about the next half-year … I think this is more in my mind to not put too much pressure now for this tournament on my belt."
Also Read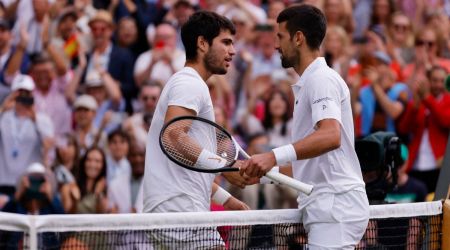 Novak Djokovic and Carlos Alcaraz set to meet again in group stage of Dav...
Watch: Jannik Sinner wins a 46-shot rally against Tommy Paul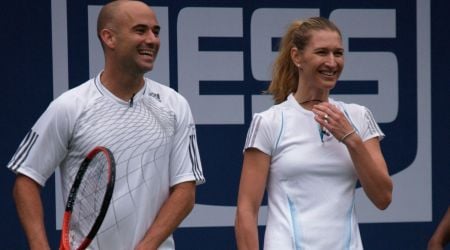 Does Steffi Graf ever age? Husband Andre Agassi has the perfect reply
'Never been friends, never been close to Roger Federer': Novak Djokovic s...
Kerber kicks off her campaign on Monday against American Irina Falconi, who is ranked 246th in the world.
Copyright Notice
This article only represents the author's viewpoint and does not represent the position of our website< Br> This article is authorized for publication by the author and cannot be reproduced without permission.