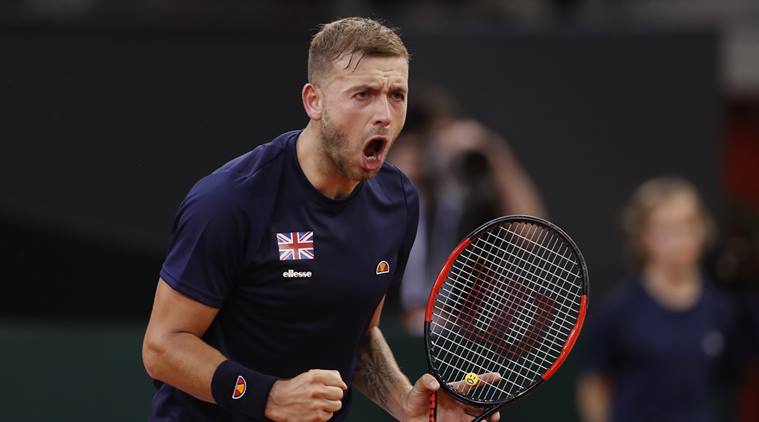 Dan Evans will be provisionally suspended from June 26.
British player Dan Evans failed a drugs test in April after taking cocaine, the world number 50 said on Friday. Evans, who reached his first ATP final this year in Sydney and has played for Britain in the Davis Cup, released a statement at a news conference in London.
"This is a very difficult day for me and I wanted to come here in person and tell you guys face to face that a few days ago I was notified that in April I tested positive for cocaine," the 27-year-old said.
"It's really important to know that this was taken out of competition and in a context completely unrelated to tennis. I made a mistake and I must face up to it. I do not condone for one second that this was acceptable behaviour," Evans added.
"I've let a lot of people down, my family, my coach, my team, sponsors, British tennis and my fans and I can only apologise from the bottom of my heart."
Evans, who pulled out of this week's grasscourt tournament at Queen's Club due to injury, will be provisionally suspended from June 26 and will not be able to play at next month's Wimbledon championships.
"Mr Evans was charged on 16 June with an Anti-Doping Rule Violation," the International Tennis Federation's Anti-Doping Programme (TADP) said in a statement.
Also Read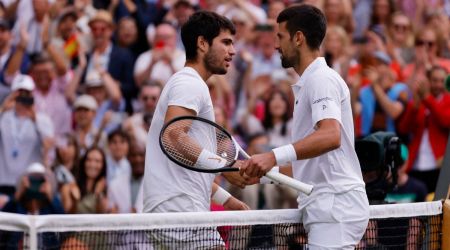 Novak Djokovic and Carlos Alcaraz set to meet again in group stage of Dav...
Watch: Jannik Sinner wins a 46-shot rally against Tommy Paul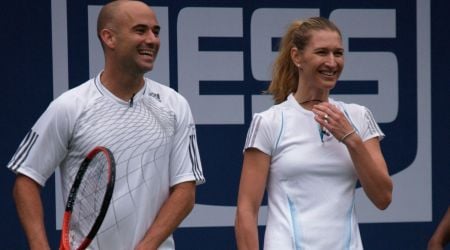 Does Steffi Graf ever age? Husband Andre Agassi has the perfect reply
Boris Becker's wife terms the tennis great as 'a devil'
"Mr Evans has accepted the finding of cocaine in his sample collected on 24 April. As positive tests for Non-Specified Substances carry a mandatory Provisional Suspension, Mr Evans will be provisionally suspended with effect from 26 June…pending determination of the case."
Copyright Notice
This article only represents the author's viewpoint and does not represent the position of our website< Br> This article is authorized for publication by the author and cannot be reproduced without permission.