Wimbledon 2017: Daniil Medvedev loses the plot by tossing coins at umpire's chair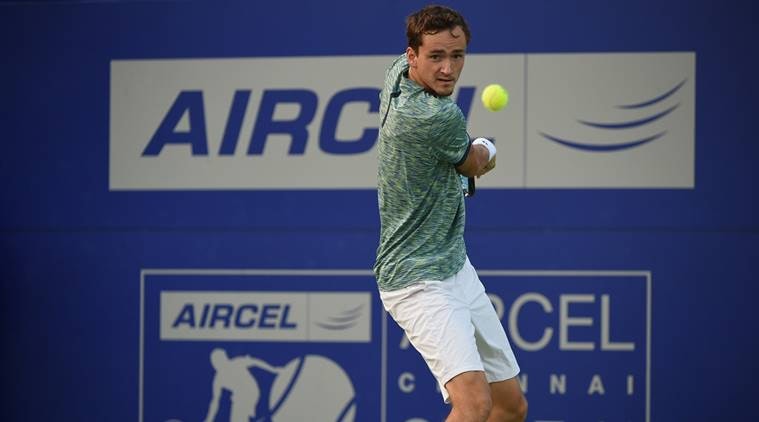 In an incident-packed clash, Daniil Medvedev asked a supervisor to remove the umpire from the match after she had docked him a point
A hot and bothered Daniil Medvedev is facing disciplinary action from Wimbledon officials after a bizarre row with umpire Mariana Alves ended with him tossing coins at the official's chair on Wednesday.
The Russian, who had sensationally beaten U.S. Open champion Stan Wawrinka on Monday, suffered a meltdown on Court 16 following his 6-4 6-2 3-6 2-6 6-3 second-round loss to Ruben Bemelmans. After shaking hands with his conqueror, Medvedev grabbed his wallet and pulled out some coins before hurling them towards the foot of the umpire's chair.
Unsurprisingly, he was bombarded with questions about the bizarre behaviour, with some suggesting that he was questioning the integrity of the official.
"In the heat of the moment, I did a bad thing. I apologise for this," the 21-year-old Russian said. So was he trying to say the Portuguese umpire was biased towards his Belgian rival? "No, not at all. No, no. I mean (that) would be really stupid," added Medvedev. "It has no meaning. "(It) was very hot out there. So I actually don't remember what I said during the match."
In an incident-packed clash, Medvedev asked a supervisor to remove Alves from the match after she had docked him a point.
Medvedev admitted he was frustrated with a call made by Alves in the fifth set and that while packing up his belongings after the match, he saw his wallet and snapped.
"I don't know why I did it. I was frustrated to lose the match. Maybe there were some bad calls. It can happen in sports," he said. "I was just disappointed and did a stupid thing."
Advertisement
Tournament officials could charge Medvedev with unsportsmanlike conduct or he could be hit with a more severe sanction if the circumstances prove serious enough. The episode was not the first time he has clashed with officials.
Last year he was disqualified from a Challenger tournament in the United States for making a racist comment after the umpire ruled in favour of his opponent Donald Young.
Also Read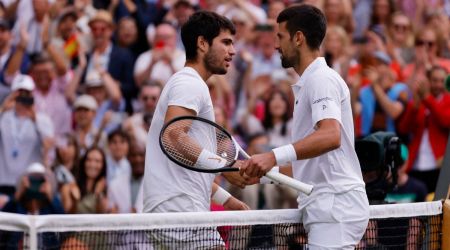 Novak Djokovic and Carlos Alcaraz set to meet again in group stage of Dav...
Watch: Jannik Sinner wins a 46-shot rally against Tommy Paul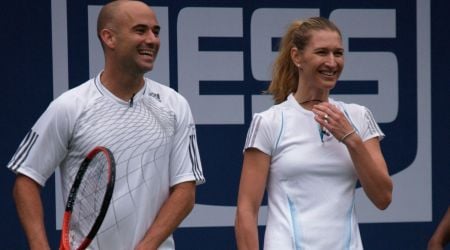 Does Steffi Graf ever age? Husband Andre Agassi has the perfect reply
'Never been friends, never been close to Roger Federer': Novak Djokovic s...
Medvedev was defaulted for questioning the impartiality of the umpire based on her race
© IE Online Media Services Pvt Ltd
Copyright Notice
This article only represents the author's viewpoint and does not represent the position of our website< Br> This article is authorized for publication by the author and cannot be reproduced without permission.