Wimbledon 2017: Angelique Kerber finds it tough going at the top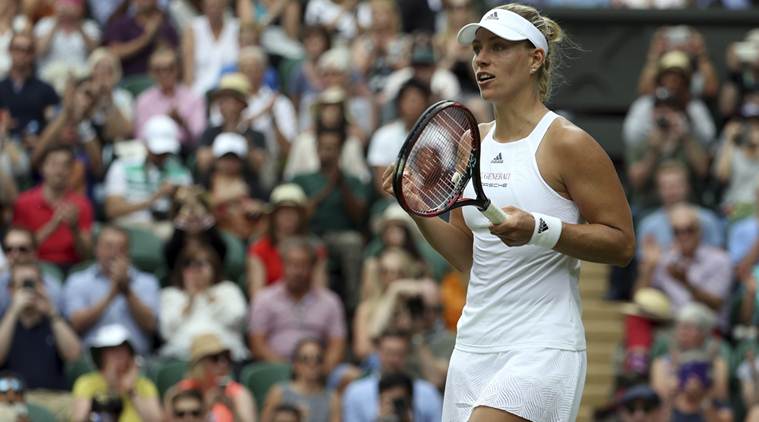 Luckily for Angelique Kerber, she proved the naysayers wrong with her 6-4 6-4 win over American qualifier Irina Falconi. (Source: AP)
There can be few things in tennis more embarrassing than being beaten in the first round of a grand slam tournament while ranked number one in the world.
It is a painful memory that is still fresh in Angelique Kerber's mind, having suffered that misfortune at the French Open just five weeks ago.
It is a fate that has befallen only two women at Wimbledon in the professional era — fellow German Steffi Graf in 1994 and Martina Hingis in 1999 and 2001.
But such has been the woeful form of Kerber, many pundits feared she might be heading for a Paris-London first-round exit double on Tuesday — a day when she had been handed the honour of opening Centre Court proceedings in the absence of title holder Serena Williams.
Luckily for her she proved the naysayers wrong with her 6-4 6-4 win over American qualifier Irina Falconi. However, the manner of her win against an opponent who had never won a match at Wimbledon in four previous visits and is ranked 247th, would have done little to quell the belief that Kerber is unlikely to repeat her spectacular 2016 run when she finished runner-up to Williams.
"Playing first rounds in grand slams are always tough, especially with (the memory of) my first-round match that I lost in Paris," Kerber told reporters after registering her first win at a grand slam tournament since bowing out in the fourth round at January's Australian Open.
"I was actually just thinking about point-by-point, trying to finding my rhythm during the whole match," added the German who produced 13 unforced errors and only eight winners in a below-par opening set against Falconi.
Advertisement
A season after being the toast of the tennis world by winning two grand slam titles and finishing runner up to Williams at the All England Club, the 29-year-old admitted that life at the top had not been an easy ride.
"There is much more expectation, much more pressure, from me, from outside, from everything," said Kerber, whose number one ranking is on the line during the Wimbledon fortnight. "It's easier to go there than to stay there."
Also Read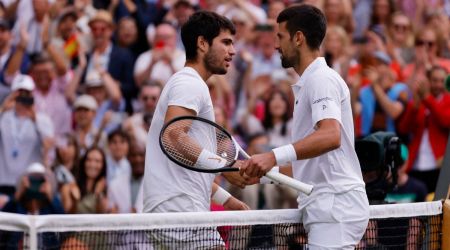 Novak Djokovic and Carlos Alcaraz set to meet again in group stage of Dav...
Watch: Jannik Sinner wins a 46-shot rally against Tommy Paul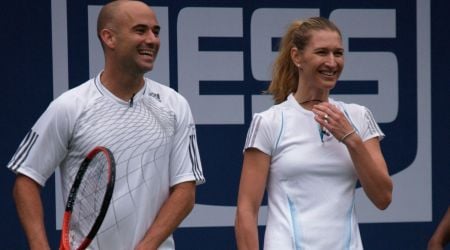 Does Steffi Graf ever age? Husband Andre Agassi has the perfect reply
'Never been friends, never been close to Roger Federer': Novak Djokovic s...
Such have been Kerber's trials and tribulations this year — reaching only one final compared with a WTA tour-leading eight in 2016 — that one false move here and the chasing duo of Karolina Pliskova or Simona Halep could unseat her from the top spot.
Copyright Notice
This article only represents the author's viewpoint and does not represent the position of our website< Br> This article is authorized for publication by the author and cannot be reproduced without permission.